We can all rest easy now as the rap world is back on its axis. If you've been keeping track like I have, you'd know that 50-Cent and The Game have made up after a little throw down in the lobby of the Hot 97 studios in New York.

I know this is HUGE news to all you Nelly fans out there, so that's why I gotta break it down. Here's a HARD-HITTING article from MTV about 50-Cent dropping The Game from G-G-G-G-G-G G-Unit!. Mysteriously, there were shots fired in the lobby of the Hot 97 studios when our man Fiddy was doing an interview of upstairs. Apparently it was The Game's posse throwin down. It all blew up from there.

The homie Funkmaster Flex initially offered to negotiate. After all, hip-hop's about the love and Flex got muscle in the game to keep things mellow. Flex quickly realized the seriousness of the situation and pulled his offer to negotiate. He must have read this article on MTV about how Fiddy and The Game have had troubles from the start.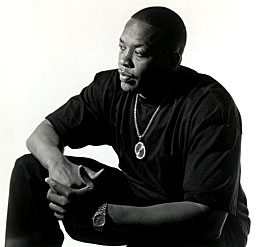 Well, apparently it's all gravy between the two loveable rappers. BBC has called it in favor of the Harlem Boys Choir which somehow came away with $253,500. So what lead these two to kiss and make up? This writer suspects Dr. Dre had something to do with it. He can't let a shooting or two impede his way to 200 million records sold.

I can finally fall asleep at night knowing these two are BFF. In fact, I think they should take my suggestion and rename the crew to BFF-Unit. Now let me go rationalize how I could have just spent more than 30 minutes on writing this and making the heart image.